Need a graphic artist?
Outsourcing your business spend more time with the camera and shoot more while having the design and the Photoshop production handled by an outside expert.
Do you need help with your projects?
Hire one of our graphic experts. With over 14 years of experience in graphic design and printing, we have the skills, knowledge and resources required to support all of your business needs within the creative realm.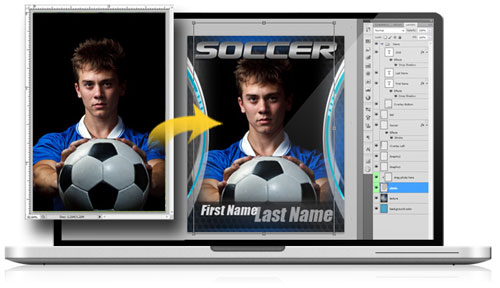 What we do?
printing layouts for the photography business
series of sport posters, cards, memory mates for individuals or for teams
complete wedding album design
working on personalized projects
create unique designs
integrate and series production for the arc4Studio.com templates
photo extractions, masking, etc
customize the arc4studio templates
school yearbooks, sport magazines, game programs, etc
marketing materials
websites, online portfolios, etc
project integration from Photoshop, InDesign, LightRoom
How it works?
you send us an email with a description in few words of your project
we send you back a price estimation
you pay us a part of the money for the setup
we setup a FTP or other transfer communication for you
you send us your images and other stuff (logos, texts, etc) via FTP, Dropbox, etc
we do the job
we send you the sample files for approval
you decide about the final version and pay us the rest of the money
we send you back the final digital files as PDF, hi-res JPG's or Tiff's
For a free estimation, please send us an email with a brief description of your project.